What is Wet Cleaning: get the best results on the most delicate garments
Have you ever heard of Wet Cleaning?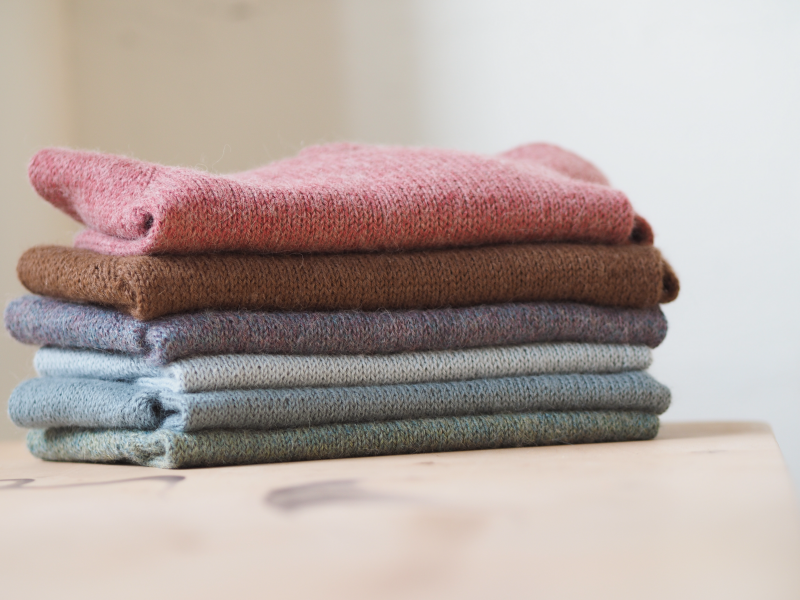 It is a way of washing clothes, which is increasingly presented as an effective alternative to traditional dry cleaning offered by dry cleaners and which replaces solvents and chemicals with water and biodegradable detergents.
It is a process that can recall the one used in traditional laundry but with a series of technical differences and innovations that make it perfect for washing garments made with delicate textiles, such as wool or silk. Do you want to know more? Keep reading and we'll tell you more about Wet Cleaning, what it is and how it differs from dry cleaning.
What is Wet Cleaning?
We have developed a whole range of machines equipped to ensure an improved washing process, different from others, whose objective is to be able to wash any type of garment, regardless of its composition, using water as the main element.
Our washing machines and tumble dryers suitable for Wet Cleaning have automatic detergent dispensing signals and specific sensors that allow them to dose and measure a series of variables specific to the washing and drying process. And this is one of the main differences with dry cleaning.
What is dry cleaning and what are the disadvantages? 
As its name suggests, dry cleaning is a process for cleaning textiles that does not use water, but a mixture of solvents. In general, it is used to wash delicate clothes, as it offers an interesting ability to respect silk, wool and other fragile textiles.
However, this type of cleaning has several disadvantages. The main thing is that it can only be carried out by professionals trained for this task and qualified, since they must use dangerous chemical mixtures. In addition, the use of large machines will be necessary so that the fabric can come into contact with these solvents in a homogeneous manner.
It is also important to note that perchlorethylene, one of the main components used in dry cleaners, was banned in 2012 by the Ministry of Ecology, so by the end of 2022 it will disappear from dry cleaners for good. 
Wet Cleaning as an alternative of future
Wet Cleaning is a washing method that, undoubtedly, is here to last. It is an effective process on all types of fabrics, including the most delicate. In addition, it is a cleaning method that does not emit any type of contaminating particle, which makes it much more responsible from an ecological point of view. To use Wet Cleaning programs, specific equipment is required. In our case, our washers, dryers and flatwork ironers incorporate the ET2 microprocessor, fully programmable and prepared for it, with advanced features related to energy efficiency.
It is therefore a technique that offers several advantages.
The main one, as we have already said, is that it is a fully eco-friendly process. Water consumption, on the other hand, is much lower than that produced during normal dry cleaning.
In addition, it is just as gentle with any fabric as dry cleaning and causes less of a risk to your health.
Finally, it should be noted that Wet Cleaning results bring very soft clothes, which smell very good, due to the fact that no type of chemical products are used.
The world of textile cleaning has evolved over the years, and new technologies have allowed the emergence of techniques that are ever more efficient and more committed to our environment. In this sense, Wet Cleaning appears to be a very interesting alternative to dry cleaning when it comes to keeping clothes of all kinds in good condition.
To have one of our sales representatives give you advice on our machines suitable for Wet Cleaning, all you have to do is take a few seconds to fill out the following form.