Danube is an international company specialized in sanitary and industrial laundry equipment
Global solutions for laundries in sanitary, industrial and hotel sectors
At Danube, you will find a leading international company specializing in the manufacture and development of laundry machines, with particular attention to the healthcare, industrial and HORECA sectors.
We offer you the best solutions for washing, drying and ironing your laundry, ensuring that they perfectly meet the specific needs of your facility.
Thanks to our history and our wide experience in the sector and since we have been working since 1947, we know that each installation has different needs and work volumes. We are 100% involved in each project and for each client, guiding them through the purchase and installation process and offering them the best possible technical and after-sales service.
On this site you can check the features and strengths of our laundry equipment, designed on the basis of 5 concepts that define all our machines: high performance, energy efficiency, connectivity, robustness and versatility.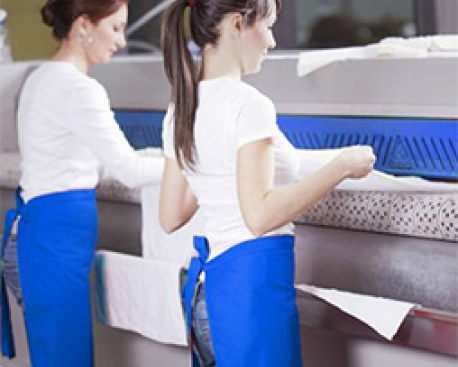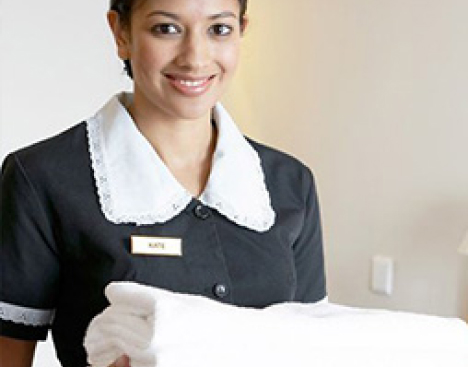 We are currently a benchmark in the sanitary laundry sector worldwide
At Danube we have been designing and manufacturing machines for hospital laundry since 1984. We have specific models of sanitary barrier washers, designed to prevent cross-contamination in hospitals, care homes, clean rooms and health centers. We are well aware of the importance of sorting and processing linen in a hospital today. It is essential to do it properly, not only for the patients, but also for the medical staff, who are in charge of handling all the linen, to reduce, in a significant way, the risk of nosocomial infections – infections acquired during a patient's stay in the hospital–.
In our catalog you will find 3 ranges of sanitary barrier machines. They have been designed to be installed on either side of an adjoining partition thanks to their 180° opposite doors, thus avoiding the crossing of dirty and clean laundry. All of them strictly follow the RABC standard. Thanks to this technology, laundry users and operators benefit from the best working and safety conditions, as well as the highest level of cleaning and disinfection of laundry.
A wide range of equipment
On the other hand, we also offer complete ranges of machinery for industrial laundry with which we meet the current needs of the pharmaceutical, chemical, nuclear industries… Another important business sector of our company is laundrettes.
Thus, most of our models can be easily adapted in a self-service version.
You will find washers, dryers, wall ironers and high production flatwork ironers, state-of-the-art finishing equipment, ozone cabinets…everything you need to improve and optimize your laundry.
It is important to note that the vast majority of our machines incorporate as standard the new ET2, a microprocessor equipped with a large touch screen and advanced features in connectivity and energy efficiency.
We have always opted for the development of more environmentally friendly, durable and ecological machines
We have always been committed and bet a lot on the development of sustainable and ecological machines whose processes respect the environment as much as possible and take care of our planet.
We always make sure that all our teams respect the following prerogatives:
We strictly adhere to all legal and regulatory requirements for us to be considered an eco-responsible company.
We always guarantee the recycling and disposal of residual materials at the end of the useful life of the machines.
We daily seek to improve all our environmental initiatives through close collaboration with our suppliers.
Many of our technological innovations are focused on optimizing energy and chemical consumption.
We educate and train all our staff on the environmental aspects that affect our machines and our business.
We have significantly reduced energy consumption and waste generation through the use of appropriate resources in all our machines.
All of this has earned us various certifications that accredit continuous work, in reference to the respect for the environment that we advocate at Danube. We refer to certificates No 0116251 (ISO 9001 quality, the highest quality certification that exists today, describing how to obtain constant and efficient performance and services) and No 0108609 (ISO 14001 environmental management certification), both delivered by INTERTEK.
In short… Why trust a company like Danube to fit out or optimize your laundry area?
We are a global machinery supplier offering complete solutions for your laundry. We fully understand the needs of contemporary laundries and, without a doubt, we can do a lot to help you improve the productivity, safety and energy efficiency of your laundry.
Our commitment to our customers goes far beyond the purchasing process.
Our technical team offers professional after-sales support online or on site whenever needed. In addition, we are a registered training organization and regularly organize technical-commercial training, which is another great guarantee for all our customers.
Do not hesitate to contact our sales department to request personalized advice or a detailed quote for each of our solutions.
Fill in the contact form that you will find on this site, call (+33)2 54 88 05 76 or send us an e-mail at info@danube-international.com.