Why have Danube industrial washing machines become a benchmark for energy efficiency and connectivity?
Rely on DANUBE's high efficiency washing machines for your business
Our high-performance washing machines are a good choice for companies or institutions that need to wash and iron industrial quantities of laundry. Companies specializing in industrial laundry processing have a great responsibility to provide a quality service. That's why many hospitals, hotels, restaurants and others trust Danube because it offers the best high performance washing machines with a range of energy efficient and energy saving products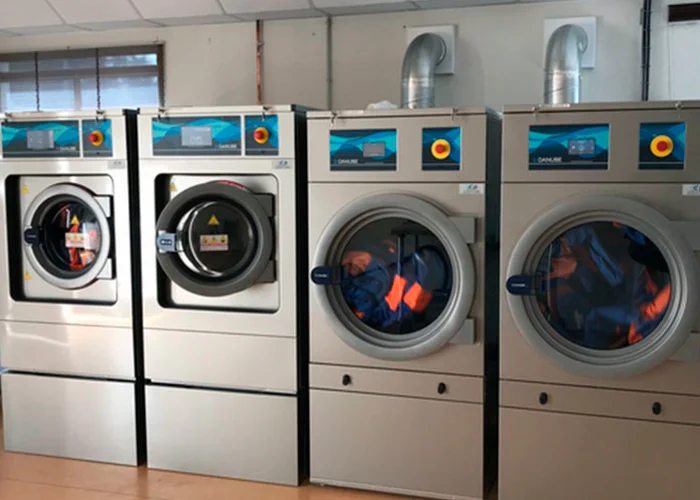 Companies specializing in the treatment of industrial clothing, whatever the sector, need to have state-of-the-art industrial laundry machines to meet their daily objectives. It is not the same to cover the cleaning needs of a hospital, a geriatric center or a hotel, and at DANUBE we have equipment for all these specific cases.
High efficiency washing machines: key players in industrial laundries
In addition to meeting the needs of their customers and users, industrial laundries must also have a high productivity capacity in order to achieve the desired level of satisfaction. The demand for these companies is quite high due to the volume of their staff.
It should also be taken into account that companies specializing in the treatment of industrial clothing work daily with endowments, company uniforms, gowns, hospital linen, carpets, curtains, etc. 
These garments require special cleaning treatments, depending on where they are used. The cleaning process on a uniform used in an operating theater is not the same as on a tablecloth in a restaurant, for example, as it requires a more complex process than usual.
Managing an industrial laundry is not an easy task, so identification, classification, tracking, transport and distribution systems are key to achieving an effective and efficient system.
The sorting and selection of garments by customer/user must meet the requirements of speed, reliability and asepsis, while at the same time allowing easy modification of work systems according to customer or user needs.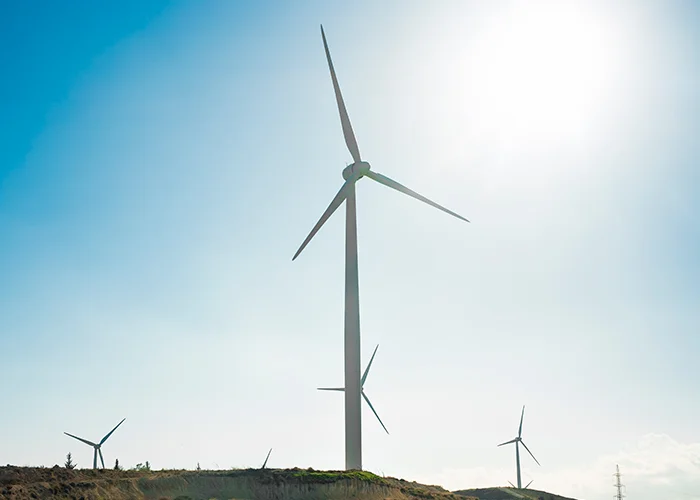 Why is efficiency the intelligence at Danube?
Machines are only the tip of the iceberg in a laundry. At DANUBE, we focus on the part we can't see, on optimizing resources throughout their life cycle.
Energy optimization in essential in a laundry. Our machines have been designed for greater energy savings. We apply the latest technology to provide a highly efficient laundry. 
With our high efficiency washing machines, savings are guaranteed:
Water consumption is reduced by up to 11%.

Electricity consumption is reduced by 21%.

Detergent consumption is reduced by 56%.
More precision means less consumption. The wash cycles of our high-efficiency washing machines have a very low residual moisture content, which facilitates the subsequent drying and ironing processes. We have calculated that an industrial laundry that processes an average of 4,500 kg of laundry per year can save up to €1,700 by using our washing machines.
In addition, our high performance washing machines can be equipped with water recovery tanks. These tanks save up to 70% of water in each wash. They optimize water consumption at each stage of the cycle: pre-wash, wash and rinse.
Why does Danube offer you the best intelligent high performance washing machines?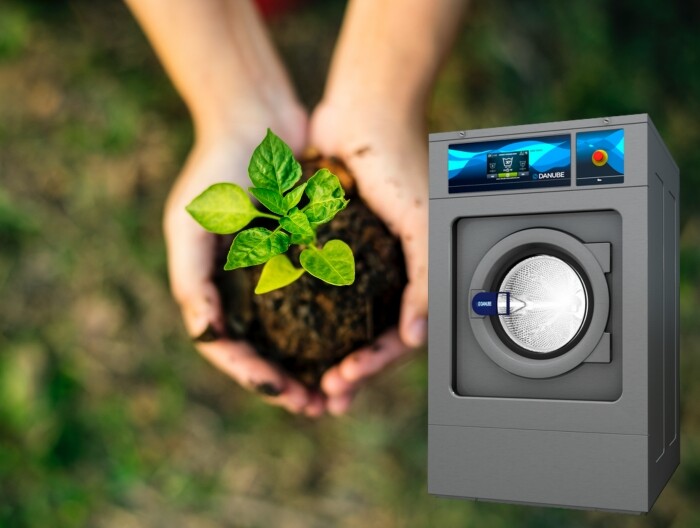 DANUBE's high efficiency washing machines are connected to the cloud and allow for 24/7 two-way communication between the machine and the user. In addition, they collect a wealth of wash cycle data that allows the customer to effectively manage their business.
With our washing machines, you can decide how you want to see the information obtained by the machines for each wash. No detail will escape you: it is very easy to control the traceability of the washes with our equipment. In addition, you will always have our technical support at your disposal. With the microprocessor of our Easy Touch 2 washing machines, software updates and even the repair of certain errors or malfunctions can be done remotely.
The best high-efficiency washing machines at your fingertips
Danube is ready to offer you the best laundry solution for your customers' needs, with a wide range of industrial washers with 3 different speeds, dryers, ironers, finishing equipment and accessories. We offer you the best laundry solution for your needs. 
With our many years of experience, we know that every plant has its own specific situation. That's why we help you determine machine capacities and operating costs. Your satisfaction is our main objective. You can contact us by e-mail at info@danube-international.com or by filling in the form on our website.