IoT in the industrial and self-service laundry sector: what benefits will it bring you?
Smart washing machine: features, functions and benefits
More and more objects and devices are connected to the Internet of Things (IoT) and this time it is the turn of the industrial laundry and self-service sector. Therefore, in the following article, DANUBE would like to explain what a smart washing machine is: its characteristics, the additional functions it has thanks to the IoT and the advantages it offers over traditional washing machines.
Knowing what a washing machine needs to look like to meet the demands of today's fast-paced lifestyle, it's time to talk about the role of technology applied to the laundry industry and how it adds value to the market. The future of industrial washing machines inevitably involves artificial intelligence, with connectivity being a key factor here, allowing the washing machine to be controlled with a smartphone.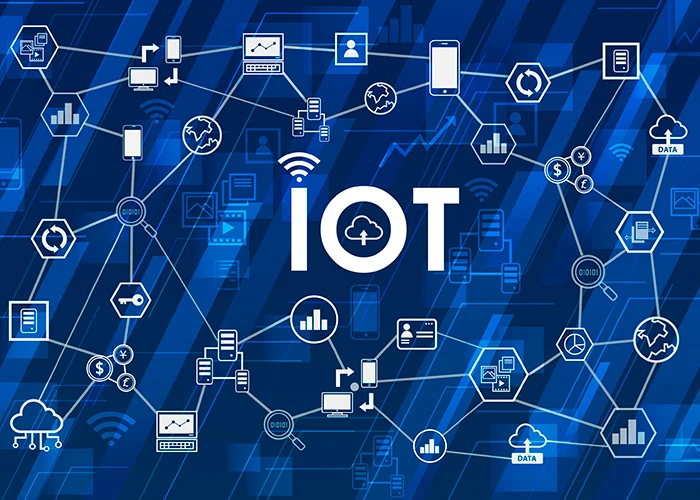 The latest innovations in remote control and monitoring, driven by the relentless growth of IoT and applied to DANUBE equipment, bring innovative and useful solutions to the professional industrial laundry sector, while contributing to the optimisation and efficiency of resources in any type of laundry.
What is the IoT of smart washing machines?
The IoT contributes to the development of connectivity solutions through Bluetooth and Wi-Fi options. It allows for the monitoring of wash cycles, machine status, incident detection or remote control of equipment, making it easier to control their operation and improving the quality of life of both the machines and the operators monitoring their operation. 
As a manufacturer of industrial laundry equipment, we have integrated IoT into our equipment to better serve our customers.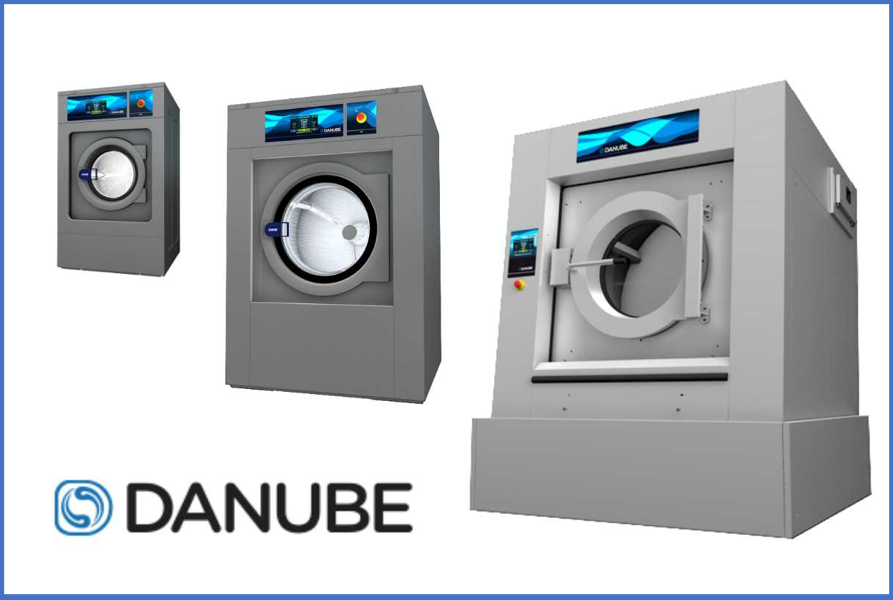 General characteristics of the Internet of Things device in a DANUBE intelligent washing machine
Ability to maintain consistent performance under varying loads.

Adjustment of water consumption and washing time according to the weight of the laundry, avoiding energy waste and guaranteeing the quality of the wash.

Selection of categories and/or levels of soiling of the load.

Minimum cycle time to ensure effective washing.

Effective wash range in degrees (e.g. 20°C to 40°C).

Compatibility of the application with market standards.

WiFi / Bluetooth / NF transmission.
Being able to monitor wash cycles and the condition of a washing machine is now a reality we could never have imagined, but it is gradually becoming part of our daily lives, helping to make the most arduous tasks easier and extend the life of industrial washing equipment.
What benefits does the IoT bring to the industrial laundry sector?
Choose DANUBE intelligent washing machines
If you wish to discover all the features of our intelligent washing machines: technical characteristics and performance, combinability of equipment and performance or efficiency, just contact us. 
Call us without obligation on +33 (0)2 54 88 88 05 76 or write to us at info@danube-international.com. We will be happy to help you with our state-of-the-art washing machines.